"Allen owns a voice that entices the listener to steal it away for selfish keeping. Be warned: To own a piece of her music means shards of the heart will forever belong to her."     MOUNTAIN XPRESS, Asheville NC


"Beautiful recording .... beautiful music .... beautiful voice"  
 CZECH NATIONAL RADIO

"Stirs the heart and celebrates life from all corners of the world"  BOLD LIFE MAGAZINE
 
Eagles Calling is my best CD yet.  The album has the word "Love" in it exactly 17 times.  If this is a mite bit too mushy for your taste, I offer reprieve with muddy high heels, sinking ships, and fish (including crustaceans) which are mentioned over 20 times.  Rivers, mountains, and the sea make appearances in at least every other song; and scatterings of mason jars, ox carts, fool's gold, and steam powered aereo planes can be found around the album as well.   And lastly, Pancho Villa gets to play trumpet with John Hartford in an open air market in Puerto Vallarta  (sort of) and who wouldn't want to buy some music and listen to that?  Soooooo . . if you would like to listen to a sample, please go to the "Music Store" page now.  Go on now, go to the "Music Store" page and get some free yummy samples!
"Pablito," from the La Capitana record, landed a spot in the film Coyote which won the Dances with Films Festival and the Evolution Film Festival.  It's an informative movie about how tough life in the US as an emigrant can be:  a subject near and dear to my heart.  La Capitana  is currently SOLD OUT, but we are reordering and will have more copies in soon. Check out the movie trailer above.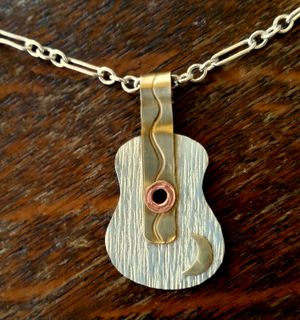 Excited to launch my new jewelry website!  Yes, I'm also a metalsmith.  Click on this link to see my jewelry creations for house concerts and gigs.  http://www.musicandmetalsshop.com     
Miriam Allen w/ Laura Blackley